Why Lease a New 2022 Toyota?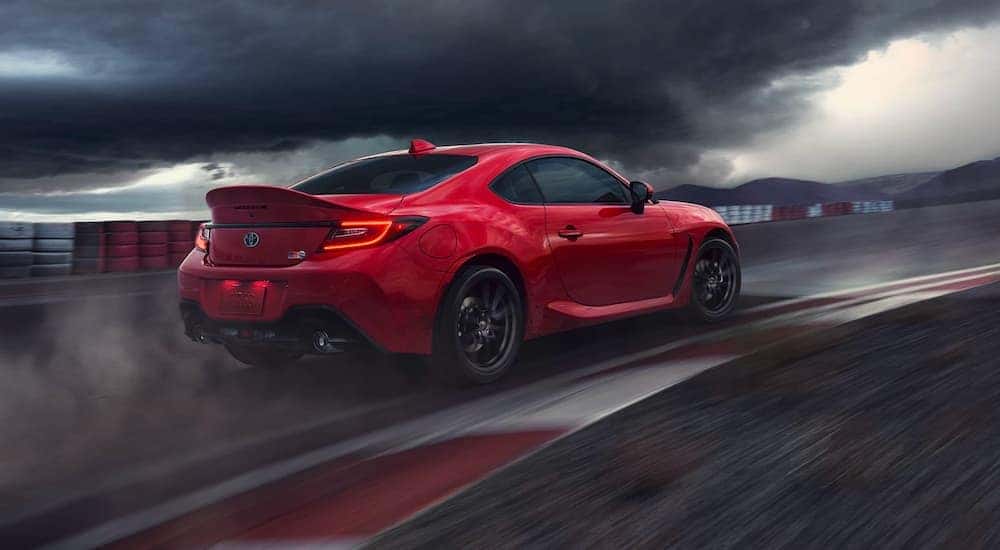 You're nearing the end of your Toyota lease, and it may be time to start thinking about what to do next. Although you have your choice of options when it comes to your Toyota lease return, one of the most popular choices is simply upgrading to a newer model, and the 2022 Toyota selection won't disappoint. From efficient sedans to rugged trucks, Toyota showcases a lineup that's not only exceptional, it's invigorating, which is why so many drivers are choosing to enhance their travels with a brand new Toyota.
As the time starts to dwindle on your current lease, you may be wondering whether or not it pays to upgrade to enjoy all the latest features, tech advancements, and designs that are offered with 2022 models, and we don't blame you for being a bit intrigued at the new Toyota lineup. Here's why you should lease a new 2022 Toyota after turning yours in and why many other drivers are choosing to go this route at the end of their leases as well.
Advantages of Leasing a Toyota
First off, let's talk about all the perks that go along with leasing a new Toyota. Whether you're new to leasing or you've been at it for a while, you know that there's no competing with a new car every couple of years. And with all the enhancements that have been made to cars lately, it's understandable that you will want to upgrade at the end of your lease terms. Back in the day, there weren't as many helpful connectivity and tech features, and the style of vehicles wasn't so impactful, but now, that's all changed. It seems that something amazing is being introduced every minute, and even if your current car is just a couple of years old, it's already outdated.
When you lease a new 2022 Toyota, you're able to take advantage of the latest and greatest features, innovative tech, and more, which in and of itself is the reason why so many drivers choose to trade up at the end of their lease. You've also probably found that leasing comes with other benefits, including potentially lower monthly payments and lower down payments. Not to mention not having to worry about costly repairs stacking up, which is especially common in older cars. Leasing just makes sense for many drivers. Not only do you get to enjoy the newest Toyota offerings every couple of years, but you can also worry less because newer cars have fewer problems than older models, and who has time to waste at the repair shop?
In addition to saving money all the way around, leasing is great for those who don't want to commit to the same car or brand for too long. Although many of our customers get hooked after their first Toyota, it helps to have options at the end of your lease so that you're able to make the best decision for your needs. Rest assured that the benefits that go along with leasing make this choice perfect for many drivers, and with so many choices in the 2022 Toyota lineup, it's hard not to be enamored with the selection.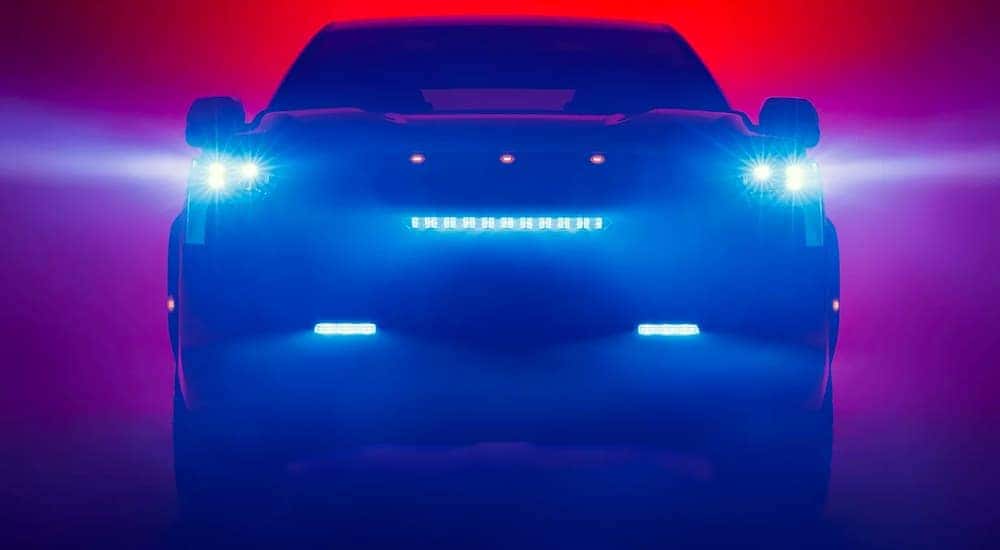 The Outstanding 2022 Toyota Model Lineup: The Highlights
From lively sedans to versatile SUVs, the 2022 Toyota lineup features crowd favorites, as well as new additions to the Toyota family. Perhaps one of the most substantial changes is the debut of the 2022 Corolla Cross, the first-ever Corolla SUV. This compact traveler features available all-wheel drive, plus a Dynamic Force Engine for even superior performance. With the Corolla's continuously growing popularity in the market spanning over decades, the Corolla Cross gives drivers exactly what they're looking for when they love the reliability and features of the Corolla but are seeking more room in their vehicle. If you're ready to trade your Corolla for a more spacious traveler that features increased function and versatility, the Corolla Cross is a great option.
Another stunner that's making its debut for 2022 is the Toyota GR 86, marked by pristine styling and impressive performance. This speed racer is ready to take on any competition when it comes to agility and good looks. When you want a performance vehicle that's backed by the Toyota name, this high-speed traveler is ready to wow you. For those seeking out the ultimate in off-roading adventures, many turn to the Tacoma, and through the Toyota Racing Development's enhancements to its off-road capabilities, this truck just keeps getting more impressive. The 2022 Toyota Tacoma TRD Pro is breaking the rules when it comes to exceptional finesse on any terrain, equipped with TRD-tuned FOX internal bypass shocks, plus a taller stance to bound over obstacles with more precision.
The beloved Prius gets a makeover for 2022, and for those who want some sultry style in their vehicle, the new Nightshade Edition proves that the Prius is ready for its time in the spotlight. This efficient traveler is taken to a new level with a sleek black exterior trimmed with dark accents and exclusive badging. You'll also find that the timeless Tundra looks vastly different for 2022, featuring a bigger stance, distinctive styling, tech enhancements, and more. Models that are showcasing slight tweaks for 2022 include the elegant Camry, family-friendly Sienna, and the popular RAV4.
Your Toyota Lease Return Options
You may be well aware that at the end of your lease, you have options when it comes to what you're able to do with your current vehicle. You're able to trade up for a newer model, keep your current vehicle, or walk away. Although what you do will depend on your unique situation, many of our customers choose to trade up for a newer model at the end of their lease so that they're able to take advantage of new features, new models, and a better car every couple of years. So, let's chat for a minute about your other options.
When you choose to keep your vehicle, you'll need to be prepared to take over the rest of the payments, as well as take care of any maintenance and repairs along the way. As cars age, you'll notice that parts will need to be replaced, more frequent maintenance will need to be administered to the vehicle, and it will most likely be out of warranty. You'll also need to be prepared for your car to become outdated, perhaps more quickly than you realize. You may come to find that it only takes one model year for your car to be considered an "older generation," which is why many lessees choose to trade up, especially if there's a model coming out that interests them.
When you choose to turn your vehicle in at the end of your lease and walk away, you'll want to be prepared to pay for any damage to the vehicle, as well as any miles traveled over your mileage limit. You can choose to handle any repairs yourself or let our service center take care of them, but they will be your responsibility to pay for, so keeping this in mind is important. Whether you choose to keep your vehicle or turn it in, there are aspects you'll want to consider before doing so, which is why many drivers choose to upgrade.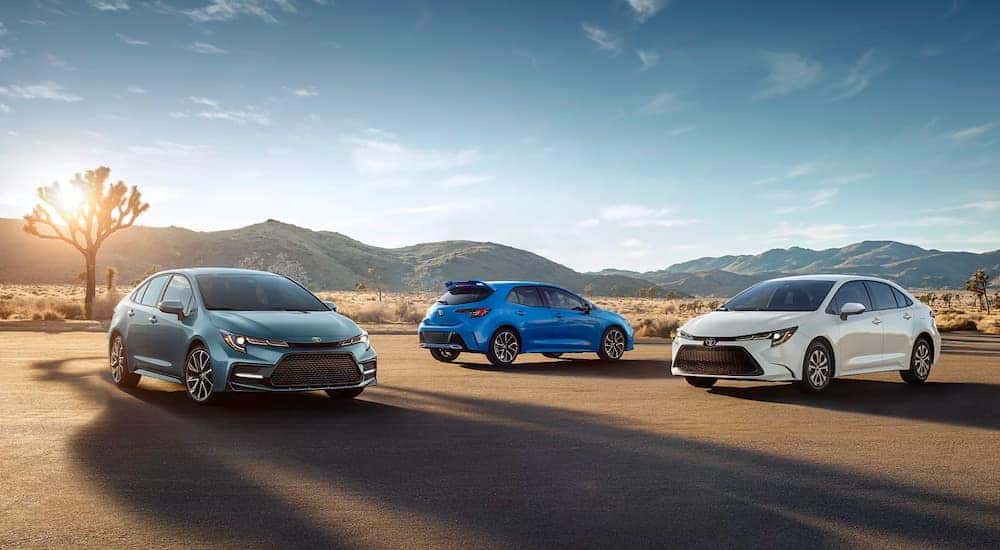 Leasing a New 2022 Toyota
As you can see from all the benefits that go along with leasing a new Toyota, as well as the amazing selection of 2022 models, it generally makes sense to re-up your lease every couple of years. In addition to always being able to enjoy a new car, you won't have to worry about costly repairs or your vehicle being out of warranty, and most importantly, you'll always get to take advantage of new and improved features. Whether you want to stick with the model you currently have and level up to the newest model year, or you want to try a completely different model, the choice is up to you. At Colonial Toyota, we make it easy to find the right Toyota for you, so stop by at the end of your lease and browse our selection of incredible 2022 models.