Which Toyota to Get? New vs Certified Pre-Owned
Are you on the hunt for a new Toyota and unsure if you should go with a new or certified pre-owned vehicle? Have you been endlessly searching for a Toyota dealership near you and sifting through both sets of inventories unable to make a decision? You are in luck because today we at Colonial Toyota in Indiana, PA, are going to break down both options so you can get a good feel for your choices. We know it can be challenging to go car shopping, but when you're equipped with the right information, you can be a lot more prepared. And once you have all of this information, you should give us a visit; we carry a wide range of new and used vehicles that are waiting for you to check them out.
Of course, we have plenty of options for you to choose from, whether it's new or certified pre-owned. Trucks, cars, SUVs — we have it all! And they all come with the guarantee that you'll have made the right choice. Toyota is the top-selling car manufacturer in the world for multiple reasons. Their cars always have the latest technology inside, including advanced safety features. Plus, you know they're reliable and affordable. So it really comes down to which kind of Toyota you're looking for and, honestly, you can't go wrong with either a new Toyota or a certified pre-owned one.
Want to know why? Let's dive right into it!
What Is Certified Pre-Owned?
First things first, let's explain what certified pre-owned, or CPO, even means. As a rule, CPO vehicles are also classified as used vehicles. At least one owner has already driven them, so they definitely aren't new anymore. However, these aren't the run-of-the-mill used vehicles you can find on just any car lot. Rather, CPO vehicles are about as close to getting a car back to new as possible.
You see, these vehicles go through an extensive process to receive their CPO badge. And if you do your research, you can see there are many different CPO processes out there. Each manufacturer has their own way of doing things, and some car dealerships like to certify vehicles as well. But at Colonial Toyota, we hold the Toyota CPO process in the highest regard. Why? Simply put, it's because they're committed to the highest standards when it comes to putting vehicles on the road.
With Toyota CPO vehicles, every car has to meet or exceed their 160-point quality assurance inspection. And while this inspection covers the mechanical aspects of the car, it also holds detailing and appearances to high standards. If a vehicle can't meet the criteria, factory-trained technicians make sure necessary repairs and adjustments are made until the vehicle is up to par.
A thorough inspection is routine for any CPO vehicle, but there's a lot more to a certified Toyota. Every certified Toyota comes with a lot of additional benefits, as well. You get a CARFAX vehicle history report, two warranties, and one year of roadside assistance. That's right; you get to know your vehicle's entire history, so there are no sudden hiccups that weren't mentioned before you bought your vehicle. We want you to go into purchasing a vehicle with full confidence and peace of mind, and knowing your vehicle's history can help you get there.
Typically, used vehicles don't have any type of warranty, as that's usually reserved for new vehicles only. However, every certified Toyota gets a 12-month/12,000-mile limited comprehensive warranty and a 7-year/100,000-mile limited powertrain warranty. With these warranties, the old fear of a used car breaking down is a thing of the past. Your certified Toyota has already been inspected and repaired (if needed), but just in case, you get two warranties as well. On top of that, you can't forget about your one year of roadside assistance. If you need some service, like a flat tire or a jump-start, you're covered with roadside assistance. So no worries if you're stuck in a jam and could use a little assistance.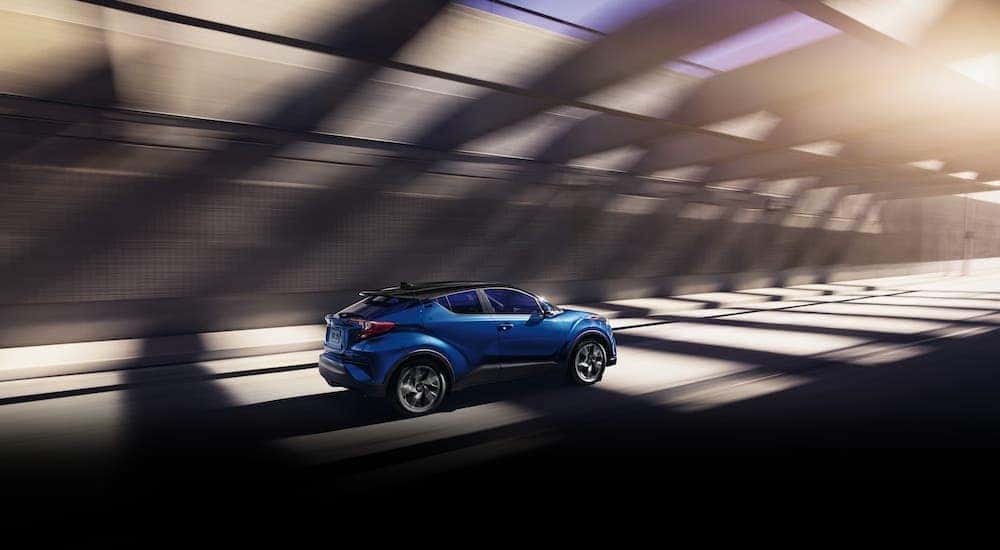 New vs Certified Pre-Owned
Well, if certified Toyotas are so amazing, then what's the point of buying a new Toyota? It's actually a very good point because you can expect any used vehicle, even CPO vehicles, to be cheaper than their brand new counterparts. It's the law of cars, right? As soon as a car is used, it depreciates in value. That's what makes buying a used car such a good idea for prospective buyers. If you get a barely used vehicle or a CPO vehicle, you're saving on the car's list price, but still getting something reasonably new.
At the end of the day, though, there's nothing that's going to beat a brand new car when it comes to quality and assurance. Toyota technicians are outstanding, but it's impossible to make a repair that's going to be better than the original item. As mentioned before, a CPO vehicle is about as close to getting a car back to new as possible. But it's still a used vehicle at that.
So, like many car-buying experiences, it comes down to what you're willing to pay. New Toyotas aren't considered highly expensive by any means. In fact, for the reliability and craftsmanship of the vehicle, new Toyotas are quite affordable. But a CPO Toyota will always be cheaper than a brand new Toyota of the same model. And yet a new Toyota could have the edge in features and technology over a CPO Toyota.
It seems like a difficult choice, but it doesn't have to be. If you can afford it, a new vehicle will always be more reliable than any used car. Repairs can make vehicles reliable again, but they can't compete with brand new parts straight from the factory. If a new car is out of your price range, though, consider a CPO vehicle. These vehicles have much higher standards than your typical used cars, so you can feel a lot more comfortable with your purchase. Your wallet will feel more comfortable too since they're cheaper than new vehicles.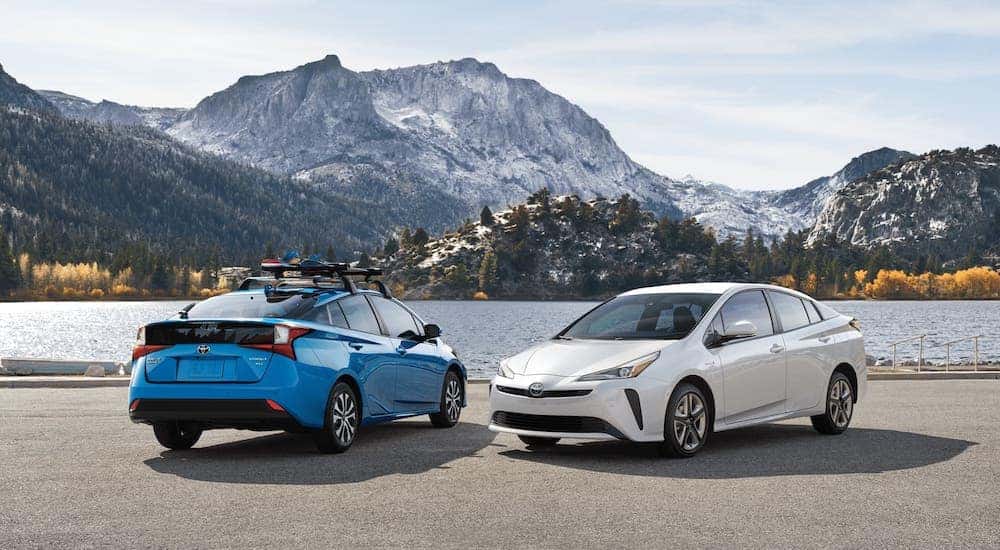 Let Us Assist You!
While you're getting into the car-buying process, be sure to get some help along the way. At Colonial Toyota, we've been in the car business for decades, so we know a thing or two about helping people find their dream vehicles. As a family-owned business, we treat every customer like family and sincerely welcome all who come through our doors.
To let us better assist you, feel free to visit our website and peruse our online inventory of vehicles. Our showroom is open, but you may find it easier to take a look first from the comfort of your own home. We have all the popular Toyota models that you can browse through and filter to your heart's content. Once you've found something you want to look into a bit more, please give us a call or use our online chat system to make sure our online stock matches our in-person stock. You can then set up an appointment with one of our friendly sales associates down at our dealership.
And if you have any questions or concerns along the way, please let us know. We'd love to hear from you, no matter how small your concern may seem. We're here to help in any way we can, whether it's with financing, car services, ordering parts, or anything else we handle. We're glad you decided to stop by and look forward to hearing from you soon!