Top 10 Best Pittsburgh Destinations: The Ultimate Guide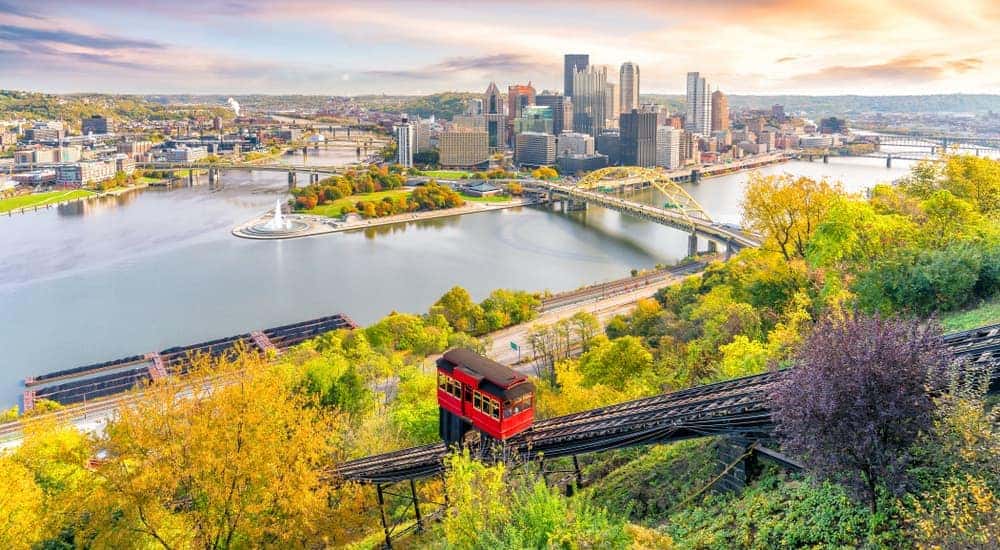 From the banks of the three rivers to the heart of the coal region, Western Pennsylvania provides some of the most impressive sights in the country. With four seasons of beauty, immaculate mountain views, and loads of local charm, there's always something to do here. An area filled with die-hard sports fans, history buffs, and home-style cuisine, Pittsburgh tops several lists for must-see attractions. When it comes to the top 10 best Pittsburgh area destinations, we've got your ultimate guide to exploring this area like a local.
Get ready to discover what makes Pittsburgh so special…
Mount Washington
Breathtaking views await in the spectacular Pittsburgh neighborhood of Mount Washington. Known as one of the most popular tourist sights in the 'Burgh, people flock from far and wide to get a photo atop this iconic scene, complete with multiple dining establishments, shops, and more. Take a ride up the incline (there are two: the Duquesne Incline and the Monongahela Incline), hike to the rustic Emerald View Park, and don't forget to take advantage of a photo op at the "Point of View" statue. You'll be awe-struck at the expansive views and eclectic vibe that Mount Washington exudes.
Phipps Conservatory and Botanical Gardens
A trip to the city means tons of local food (Primanti's sandwich, anyone?), Steeler nation, and of course, a visit to one of the most interesting, environmentally-friendly sights, the Phipps Conservatory and Botanical Gardens. Steps away from the University of Pittsburgh, this impressive oasis features nature displays like no other.
From flower shows to online classes, a virtual film series to art exhibits, Phipps has been providing the Steel City with greenery and other elements of nature for over 125 years. Various plant and art exhibits greet you at Phipps, as well as an environment for learning that is quite honestly unmatched.
1 Schenley Drive, Pittsburgh, PA 15213
46 18th St, Pittsburgh, PA 15222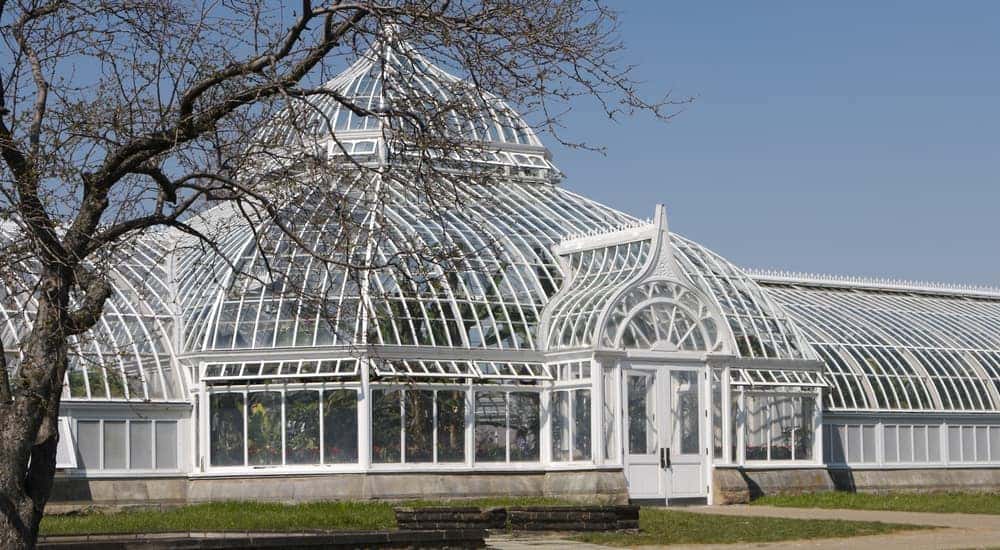 The Laurel Highlands
About an hour outside the bustling city sits an idyllic countryside, known for its fair share of famous people, places, and things. Home to Mr. Rogers, the first banana split and Steeler training camp, is the iconic Laurel Highlands. This mountainous area features exquisite views, unbelievable scenery, and loads of family resorts and activities.
From nature trails, campgrounds, and waterfalls to world-class restaurants, breweries, and wineries, the Laurel Highlands has it all. With a rich American history, featuring forts, battlegrounds, and more, the Laurel Highlands is a must-see destination.
Strip District
Whether you're a resident, new to the area, or just passing through, a trip to the Strip District is a must. Home to a large variety of shops, independent merchants, and restaurants, the Strip District features an impressive assortment of local and international treasures. With its gritty, industrial feel, the Strip District offers a diverse backdrop with a wide array of local businesses just waiting to be discovered. For a day of shopping, ask any Pittsburgher, and they'll tell you that the Strip District is the place to be.
The Jimmy Stewart Museum
While you're passing through the Laurel Highlands, take a pit stop at The Jimmy Stewart Museum in Indiana, PA. Highlighting the extremely prosperous career of Hollywood actor Jimmy Stewart, an Indiana native, the museum pays homage to his life on screen, as well as in the military, and with his family.
The museum features five galleries, multiple rotating exhibits, and a 50-seat theater showcasing the career of this legendary actor. Stewart made a name for himself as an all-American performer, who proved to have one of the most successful careers of all time in film, television, theater, and radio.
835 Philadelphia St, Indiana, PA 15701
Carnegie Museum of Natural History
Explore, discover, and be amazed. The Carnegie Museum of Natural History features an abundance of exhibitions, including dinosaurs, minerals and gems, birds, Egyptian artifacts, and so much more, making it one of the most impressive museums in the country. Getting its start in 1895, the museum has continued to advance to offer an exciting selection of exhibits, learning experiences, and more.
Beginning with simple displays of minerals, wildlife, and dinosaurs, the museum has grown to include an extensive collection of all the amazing elements of our planet. If you're looking for the ultimate learning experience on your trip to the 'Burgh, you'll want to explore the Carnegie Museum of Natural History.
4400 Forbes Ave, Pittsburgh, PA 15213
Point State Park
Known as the spot where all three rivers meet (the Allegheny, Monongahela, and Ohio), Point State Park or the "Golden Triangle" is a sight to see. Point State Park isn't just a beautiful tourist destination. It's filled with a rich history and serves to commemorate the heritage of the French and Indian War, which took place in the mid-1700s. This National Historic Landmark offers visitors the chance to explore the history of Western PA, as well as take advantage of the magnificent views.
601 Commonwealth Pl, Pittsburgh, PA 15222
Cathedral of Learning
If you're exploring the University of Pittsburgh campus, you'll want to make your way over to the Cathedral of Learning, a Gothic Revival 42-story building, which houses various University of Pittsburgh offices and programs, as well as libraries, a theater, a food court and more. The Cathedral of Learning is recognized on the National Register of Historic Places and standing at 535 feet tall, is the second tallest educational building in the world. Look closely enough, and you'll spot various species of wildlife living on top of this massive structure, including multiple families of peregrine falcons.
4200 Fifth Ave, Pittsburgh, PA 15260
Pittsburgh Zoo & PPG Aquarium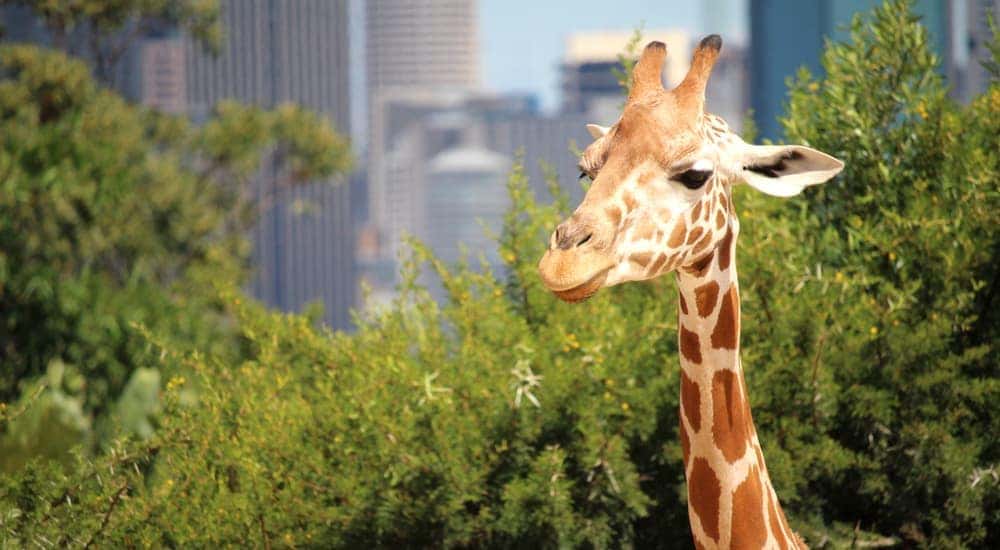 From sea lions to giraffes, the Pittsburgh Zoo & PPG Aquarium houses a diverse ecosystem of exotic animals and plant species. Offering in-person tours, as well as a variety of virtual programs, the Pittsburgh Zoo specializes in the conservation and protection of our fragile wildlife. The zoo has hundreds of land animals, plants, and sea creature exhibits just waiting to be explored.
7370 Baker St, Pittsburgh, PA 15206
PNC Park and Heinz Field
If you ask anyone from Pittsburgh about their favorite pastimes, you'll probably hear the same thing…sports! Nothing comes between a Pittsburgher and their sports, and the sheer love of Pittsburgh sports sweeps near and far. If you find yourself exploring the Steel City, you'll want to make your way over to PNC Park, which is home to the Pittsburgh Pirates, and Heinz Field, which houses the Pittsburgh Steelers football team.
PNC Park, which opened in 2001, showcases timeless style, coupled with modern upgrades for an all-American ballpark experience. Be sure to catch a game during baseball season and cheer on the Pierogi Races while you're there!
115 Federal St, Pittsburgh, PA 15212
Heinz Field, a 68,400-seat open-roof stadium, is not only home to the six-time Superbowl champs, the Pittsburgh Steelers, it also serves as a prime venue for professional and college sports, live music, festivals, and more, just don't forget your Terrible Towel when you visit!
100 Art Rooney Ave, Pittsburgh, PA 15212
The Ultimate Pittsburgh Experience
Whether you're just visiting this remarkable area or you're a lifelong resident, there's always something to occupy your time here. From the bustling skyscrapers of the city to the sleepy back roads of the Laurel Highlands, your experience in Western Pennsylvania will be like no other. If you're ready to explore an area rich in history, filled with diversity and not to mention, friendly faces, place Pittsburgh at the top of your vacation list.
Loyal sports fans, out-of-this-world food (stop by Jioio's Pizza in Latrobe for some of the best pizza in the area), and scenic backdrops await in the Keystone State. Not sure where to start? We recommend riding the incline up to Mount Washington and taking in the brilliant sunset.
6067 PA-981, Latrobe, PA 15650