The Online Signs of a Great Toyota Dealership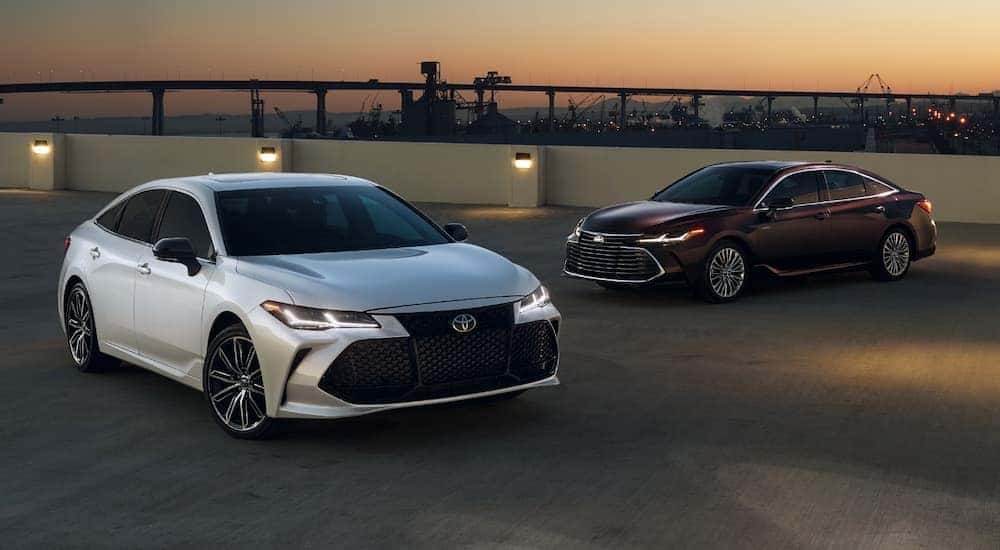 When searching for a new Toyota, it's important to do your research and find the best deal possible. There are many different factors to take into account, like whether you want a car or SUV. So, if you're wondering, "How can I know which is the best Toyota Dealership near me?" allow us to help you find out.
We know it's definitely a good idea to be informed before ever walking into a dealership, which is why you should jump online beforehand and check out a dealership's website. From there, you'll easily be able to tell if they have sufficient inventory, the model you're looking for, any specials going on, financing options, and more. You'll also be able to get a good feel for the company by reading about them on the website. And, of course, the website will have important information like phone numbers and hours of operation (not too mention the address of the dealership).
The Website
Websites should have a nice, clean design, and the products or services they offer should be easily identifiable. Since we're talking about car dealerships (specifically Toyota), it should be obvious you're on the website for a Toyota dealership right from their home screen. Now, the various buttons and links across the page can vary, but the most important links and pieces of information should include their hours, address, contact information, inventory, specials, financing, and their "about us" page.
If the website isn't easily navigable or there are pieces of information missing, you might get the feeling that it wasn't really much of a priority for the company to flesh it out enough, which would be a red flag. Sure, maybe they just haven't had the time or money to invest in a proper website, but, honestly, that shouldn't be an issue for any self-respecting and successful dealership. In this modern age, the website is quite often the first impression for any company, Toyota dealerships included. And, as you well know, the first impression is always important.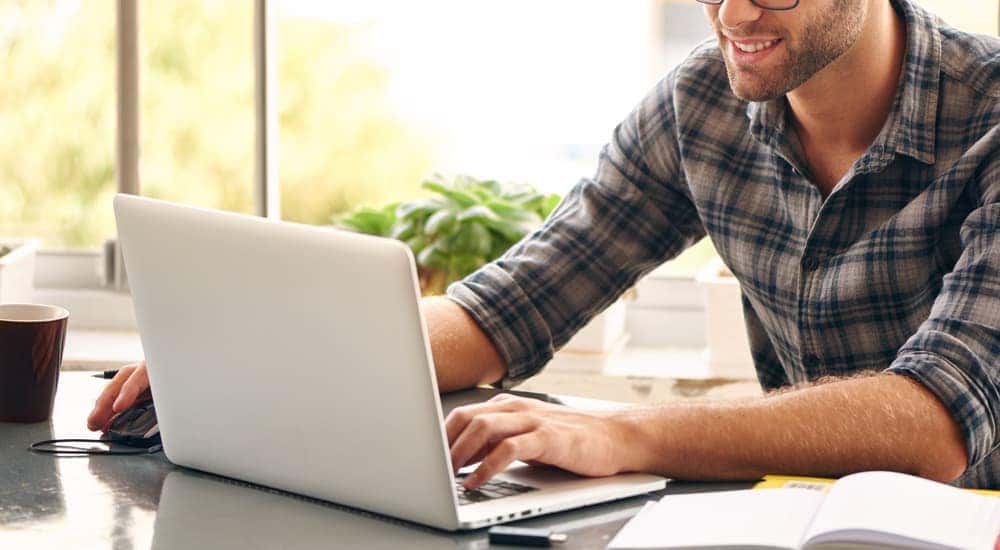 Inventory
Once you're on the website and you see they have an online record of their in-person inventory (a good sign), it's time to see how well their online inventory process works. It's one thing to have a list of all the available vehicles, but it's quite another to have a fully filterable and customizable search tool (complete with photos), so you can get down to the nitty-gritty of finding your dream vehicle.
A proper inventory search tool should have some key filters built-in, including price, year, model, trim level, color, and body style. If you want to be fancy, you might also have fuel economy, features, interior color, and packages.
Photos of the vehicle should, first, actually, exist. However, with every dealership, their inventories are constantly changing, so a few vehicles with missing photos is perfectly normal. It's hard to imagine the real thing when you don't have a nice, clear photo available to look at. Also, there should be multiple photos showing each side of the vehicle from the exterior and then a few photos showing how the interior looks. You shouldn't expect to see every little detail of the vehicle just yet (save that for your in-person walk around), but you should be able to get a general idea, at least.
When you're looking at specific vehicles, their listings should include a nice collection of information about it. Here, you should be able to find the price and VIN, as well as some additional tidbits like the engine, transmission, and drivetrain. Fuel economy would also be welcome here.
Specials
A lot of dealerships will have specials going on that you might never hear from an employee when you're at the dealership. This is pretty common, and not just for car dealerships. It's always worth it to check out the website for any extra discounts or deals before you go in person. Alternatively, you can always call as well.
Examples of specials or discounts could include military rebates, recent graduate rebates, incentives straight from Toyota, and discounts on services and repairs (for after your purchase). You might be surprised how often the manufacturer will have special incentives and deals going on, like leasing a new vehicle or getting cash back when purchasing a new vehicle. It's a common thing and well worth the few extra minutes of checking a website online.
Financing
Every reputable Toyota dealership near you will know most people aren't going to be able to walk in with a briefcase full of cash to pay for their new vehicle. That's why any dealership worth their salt will have a dedicated page on their website to show you their process of financing your new Toyota. It's usually pretty straightforward, and you can definitely go through the process in-person as well, but going through it online might make your visit a lot quicker.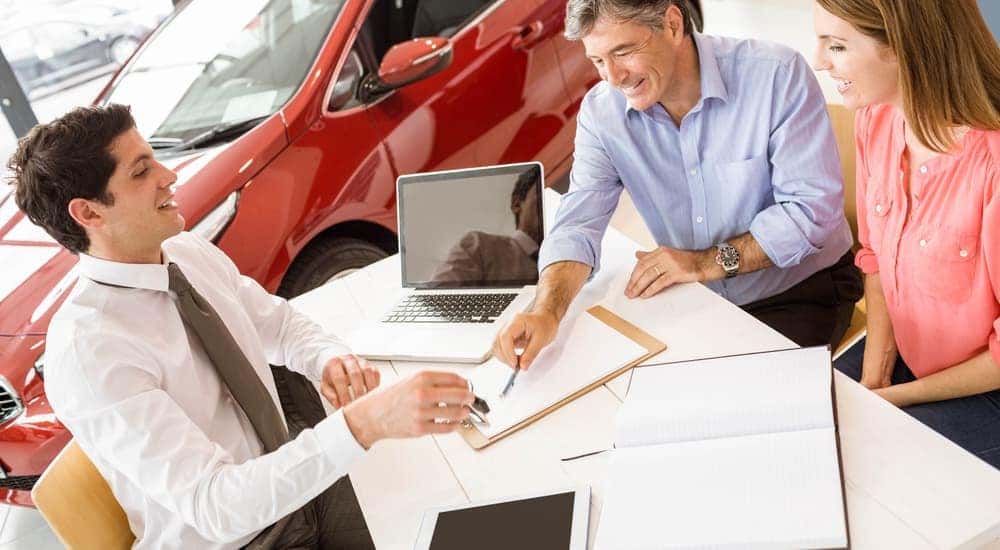 Contact
Most modern websites will have multiple ways set up all over the place for you to be able to contact the company. You can usually find the phone number displayed right at the top of the home page when you first arrive, but it should also be somewhere near the bottom of the page, too.
If you're in no rush but would like a question or two answered, a contact form is an ideal addition to any website. Here, you can put in your name and, at a minimum, either your email or phone number and your comments or questions. Then, you'll receive a response via your preferred method of contact (either a phone call, text message, or email).
One of my preferred methods of communication is through a live chat option, although you won't find this on every website. If the Toyota dealership website you're on has one, it's a great way to get some quick answers without feeling the pressure of talking to someone over the phone or in-person. You can easily browse the website as you're chatting and ask all the questions you can think of, including whether or not specific vehicles are still available (since there will always be a slight delay in updating the online inventory).
Of course, you can always give the dealership a call to chat about whatever it is you're looking for. Depending on the nature of the call (parts, service, or prospective buyer), you should be forwarded to the correct department and be talking with an employee in no time.
Find Your Toyota Today
At Colonial Toyota, we believe in providing an unparalleled customer experience from start to finish. And we know that quite often, that experience will start on our website — looking through our extensive online inventory, using our search tools to find your perfect fit, and finding the best deals available. As much as we love providing in-person service, we also realize that it can be a lot easier for people to go through a process first online, where they're free from outside influences and/or distractions. We respect that, which is why we've tried to provide a clean, easy-to-navigate, and helpful website.
Whenever you're ready, our team of friendly employees is available for phone calls, live chats, or even sending an email or text message. Whichever method works best for you is just fine for us. We appreciate your time and look forward to seeing you soon out our Indiana, PA, dealership.