The Future of Automation: Always Staying Connected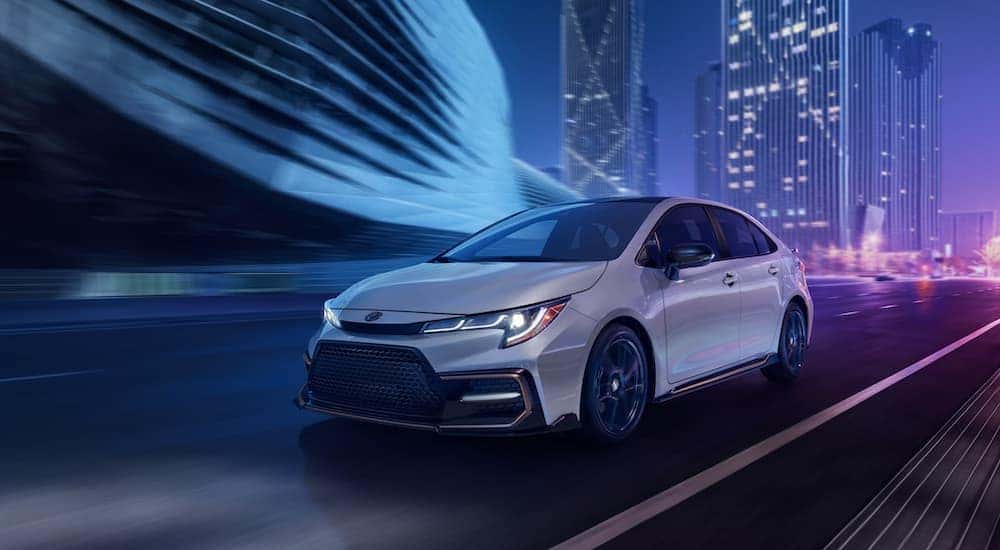 When discussing the most recognizable manufacturers, you'll more than likely hear the name Toyota brought up. Vehicle manufacturers who claim their product is more innovative against the competition often can't compete with the foundation Toyota has laid for over 80 years now. With this foundation in place, Toyota has earned its reputation as a manufacturer who you can trust by providing vehicles that are built to last. People continue to search "Toyota dealership near me" online because older companies, such as Toyota, have stood the test of time. Innovation was the only way forward in the past, and in many ways, this is still the case.
Innovation comes in many forms, whether measured in sheer power, efficiency, or, more recently, interconnectivity. This is partly about following trends, and with 3.6 billion people in the world owning smartphones, including 81% of all Americans, it's no wonder that manufacturers have taken notice. Companies, such as Apple, produce smartphones that are beloved on an international scale like the iPhone, and with the introduction of Apple CarPlay, the two have been seamlessly paired. With all of this in mind, if you own an iPhone, you're ready to drive a Toyota and experience Apple CarPlay.
What Exactly is Apple CarPlay?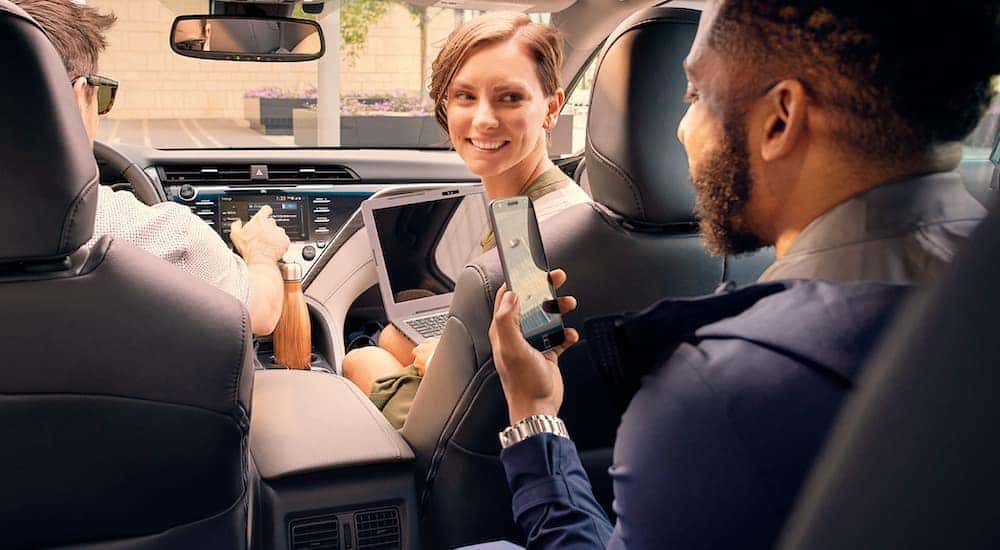 Simply put, Apple CarPlay is a piece of software that is implemented into a wide range of vehicles, including many Toyota models. Thanks to Apple CarPlay, staying connected while on the road has never been as seamless of a process as it is now. Software suites such as Apple CarPlay are immensely popular as it can be utilized by anybody who owns an iPhone and a compatible infotainment center. The process of utilizing this feature starts with connecting your iPhone to your vehicle's infotainment center, whether it's through a USB connection or even wirelessly, which is appearing in vehicles more often.
Once you've connected your device, you'll be granted access to most of your smartphone's major functions. Although infotainment centers come equipped with a default menu, Apple CarPlay essentially revitalizes the entire experience with a dedicated user interface. No longer are you restricted to the pre-installed software found on your infotainment centers, and features such as Apple CarPlay will give you new and exciting ways to stay connected while driving.
This new menu is fully customizable, and you can add a personal flair by organizing your apps, and more recently, apply your favorite wallpapers. Speaking of apps, Apple CarPlay includes a dedicated App Store courtesy of Apple, where you may download additional apps that you find most useful. The selection of apps is varied, so there's surely an app on there for everybody.
Aside from these apps that you may download, the default functions of Apple CarPlay allow you to do things like make hands-free phone calls and send text messages without ever taking your hands off the wheel. This is immensely helpful as it prevents distractions by utilizing the device itself for these functions. Additionally, you may access Apple Maps for turn-by-turn navigation, and all of your favorite music is a moment away at all times. All of these features are further enhanced by the inclusion of Siri for a wide range of voice commands and immediate access to your contacts list, amongst other information.
Toyota Models With Apple CarPlay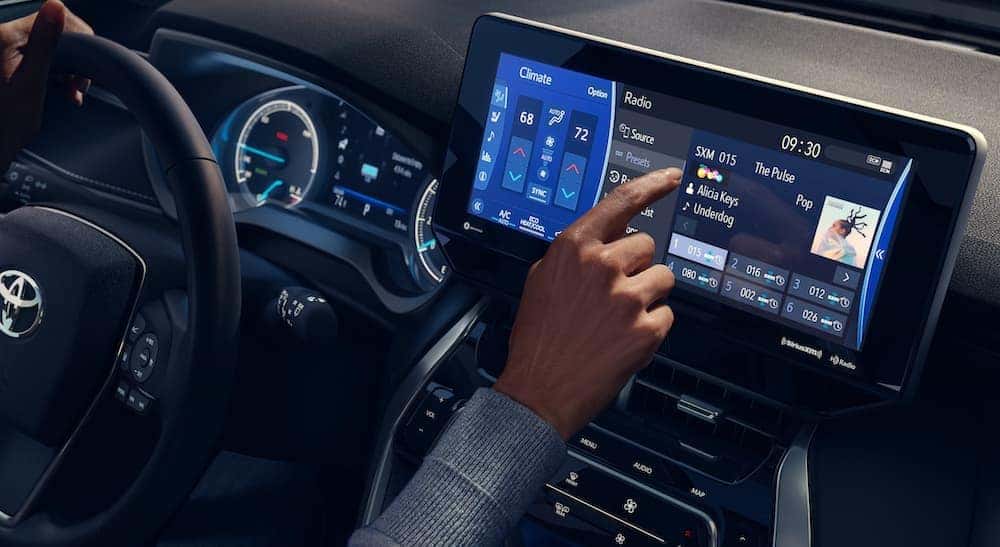 Once Apple CarPlay was introduced to the market, many manufacturers took notice, one of which is Toyota. As drivers become more aware of the existence of Apple CarPlay, it has become a highly sought after feature that shoppers now pay attention to. Apple CarPlay was developed by Apple in 2014, but it wasn't until a few years later when it would make its way over to Toyota vehicles. The good news is, whether you're in the market for a new Toyota, or even a used one, you can certainly find one with Apple CarPlay integration.
The first Toyota model to include CarPlay wasn't sold in the North American market, but instead was the European Toyota Aygo back in 2018. It wasn't until a year later when six additional Toyota models would receive Apple CarPlay, all of which were sold in America. The six models that had Apple CarPlay included the 2019 Toyota Avalon, Corolla Hatchback, Camry, C-HR, RAV4, and the Sienna. These lineups have an excellent reputation for their quality and are further enhanced by the inclusion of interconnected features such as Apple CarPlay. All of these lineups would continue to receive Apple CarPlay the following year and are expected to do so once again for next year.
Having seven total lineups with Apple CarPlay was a good start, but this was only the beginning as Toyota would expand its inclusion into nine more lineups for the 2020 model year. This meant that going into 2020, Toyota had a total of sixteen lineups that had Apple CarPlay, whether it came standard or offered as an additional upgrade.
The additional lineups that received CarPlay in 2020, on top of the previous year's models, include the Toyota 4Runner, the Corolla, the Highlander, the Prius Prime, the Sequoia, the Supra, the Tacoma, the Tundra, and the Yaris. With all of these lineups receiving Apple CarPlay, Toyota has now placed the system inside at least one SUV, hybrid, truck, sports car, and sedan. While we're still waiting to hear about some of Toyota's offerings for the 2021 model year, we can suspect Apple CarPlay will be returning to all of the previously mentioned lineups.
It has been confirmed that the 2021 Venza will be receiving Apple CarPlay for its return to the market after a six-year-long hiatus period. Since Apple CarPlay has been in a wide range of Toyota models for a couple of years now, it's now possible to find a used offering with its inclusion. As Toyota vehicles in the North American market started receiving Apple CarPlay in 2019, you have a strong chance of finding a CPO Toyota vehicle with Apple CarPlay included for added benefits.
Shopping For Your New Toyota
When the time comes to shop for your new Toyota, you're going to need the right dealership for the best results. Here at Colonial Toyota in Indiana, PA, our sizable catalog is full of fan-favorite Toyota vehicles available to select from, so you'll surely find one that suits you best. By speaking with our professional sales representatives, you will have the time to learn what you both want and need in a vehicle. And we will show you why a Toyota vehicle is the answer. Our selection not only includes brand-new Toyota models but used ones as well.
In addition to this, we also offer a separate catalog of CPO vehicles that come with generous warranties and go through a long inspection process. Our finance center can also value your current trade-in if you're looking to get an extra boost in funding for your new vehicle. Additionally, we don't just buy and sell vehicles; we fix them too at our on-site service center, where our certified mechanics can get any job done efficiently. You can find us at 2600 West Pike Road in Indiana, PA, roughly an hour away from Pittsburgh. We're proud to serve the greater area with high-quality Toyota vehicles, so what are you waiting for? Visit us today.