Overview: The Toyota Hybrid Lineup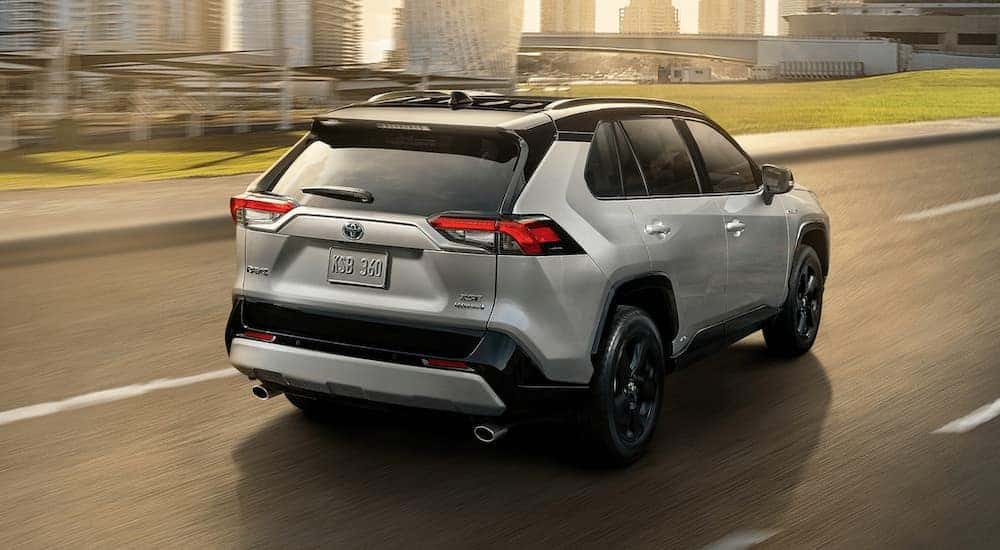 For years now, Toyota has been a leader in hybrid technology, offering a lineup of some of the very best hybrid vehicles you will find anywhere. If you are looking for a hybrid car or SUV, then asking yourself, " where is the best Toyota dealership near me?" is a perfect first step to finding the right car for what you need. With so many options available, however, it can be a little tricky to narrow down your choices and figure out which one will best meet your needs.
So, today, we thought it would be fun to take a look at the current lineup of 2020 Toyota hybrid vehicles and see what each one has to offer. While getting into all of the specifics of these models would take more time than we have right now, this will give you a good overview so you can see what's out there. Whether you are looking for a powerful and sporty sedan or a roomy and impressive SUV, Toyota has you covered. Once you have an idea of what might work for you, visit us at Colonial Toyota in Indiana, PA, for more information and see these gorgeous hybrid vehicles for yourself.
The 2020 Corolla Hybrid
Let's start off with the Corolla Hybrid, a fantastic option if you're headed to the Toyota dealership near you looking for a hybrid sedan. The Corolla Hybrid has a sleek, gorgeous design that immediately catches the eye and demonstrates a powerful, aggressive approach to hybrid vehicles. There's nothing meek or diminutive about the Corolla Hybrid––it looks ready for business the moment you see it. And yet, it gets an EPA estimated 52 MPG combined city and highway thanks to its hybrid engine and design, so you can feel good about helping the environment and your wallet.
The Corolla Hybrid is also an incredibly safe vehicle since it comes with the Toyota Safety Sense 2.0 package of safety features standard. This includes things like a pre-collision system with pedestrian detection, road sign assist, and lane tracing assist to help keep you safe behind the wheel. With a roomy interior that includes an 8-inch infotainment display and an available 9-speaker JBL sound system, this beauty packs everything you need into its sleek frame.
The 2020 Prius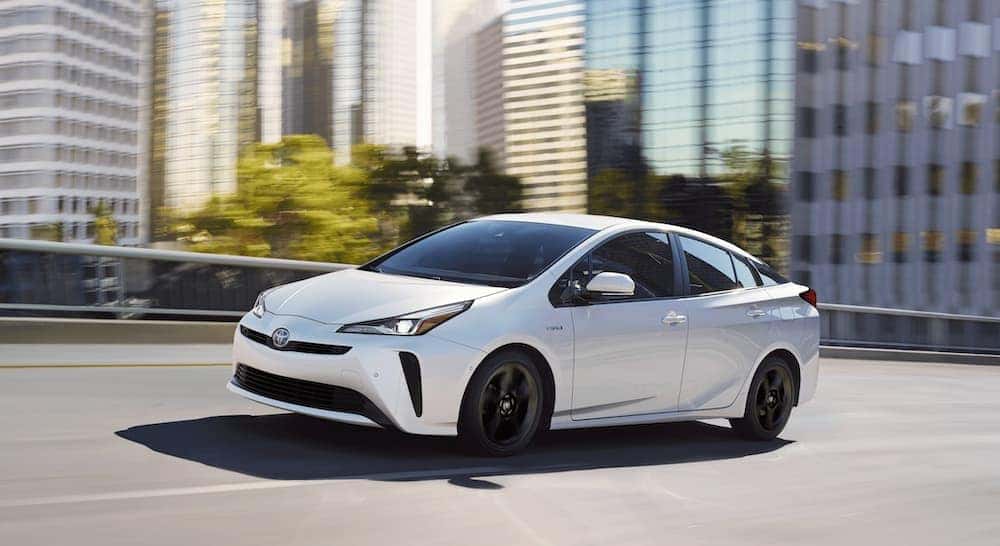 Few car names are as synonymous with the hybrid vehicle movement as the legendary Prius, and the 2020 model you'll find at the Toyota dealership near you is better than ever before. With available all-wheel drive technology, the 2020 Prius is the perfect option for just about every imaginable road condition, keeping you in control even in rain or snow. And yet, the Prius gets an EPA estimated 50 MPG while providing you with up to 65 cu.ft. of cargo area inside, so you can load up with everything you need and still skip the gas pump.
The available 11-inch Infotainment display is absolutely stunning and features integration with Apple CarPlay for a driving experience like no other. And the available 10-speaker JBL sound system surrounds you in your music, so you can enjoy every moment behind the wheel. It's also compatible with Amazon Alexa, and an available head-up display provides you with information about your vehicle right on your windshield, so your eyes never have to leave the road.
The 2020 Camry Hybrid
Right alongside the other great hybrids you'll find at the Toyota dealership near you is the Camry Hybrid, a stylish and sporty sedan. The Camry Hybrid gets an EPA estimated 52mpg combined fuel economy, so the terrific performance it provides will let you zip by other people stuck at the gas pump. And with a MacPherson strut front suspension and multi-link rear suspension, the Camry Hybrid provides you with a smooth ride and responsive handling.
The 7-inch full-color driver display gives you vehicle information and turn-by-turn directions. Plus, an available 10-inch color head-up display can relay all the information you need right onto your windshield, so you never have to look away from the road. With 10 airbags and the Toyota Safety Sense system, which includes dynamic radar cruise control and a lane departure alert with steering assist, the Camry Hybrid is safe and incredibly fun to drive.
The 2020 Prius Prime
If you want something beyond the incredible performance of most hybrids, then consider the Prius Prime, a gorgeous plug-in hybrid. This model can run as a completely electric vehicle and gives you far superior fuel economy and electric mileage than most other models. For example, the Prius Prime can take you about 25 miles purely on its electric charge and has an estimated range of 640 total miles when using gas too. With the incredible features of the Prius and a plug-in hybrid design, the Prius Prime is one of the most exciting and impressive options you'll find at the Toyota dealership near you.
The 2020 Avalon Hybrid
If you want one of the most luxurious and sophisticated hybrid vehicles to ever hit the road, then check out the 2020 Avalon Hybrid. The Avalon Hybrid has an unmistakably aggressive and gorgeous design that includes a bold front grille and signature lighting that sets it apart from just about anything else out there. And yet, it gets an estimated 44 MPG combined thanks to a powerful hybrid drivetrain and a sleek, aerodynamic design.
Inside the Avalon Hybrid, you'll find amazing features like an available 14-speaker JBL sound system, a 7-inch driver information display, and a wireless charging pad. This beauty is even compatible with the Apple Watch, allowing you to locate your vehicle, lock or unlock your doors, and even start the engine all through voice commands or the touch of your finger.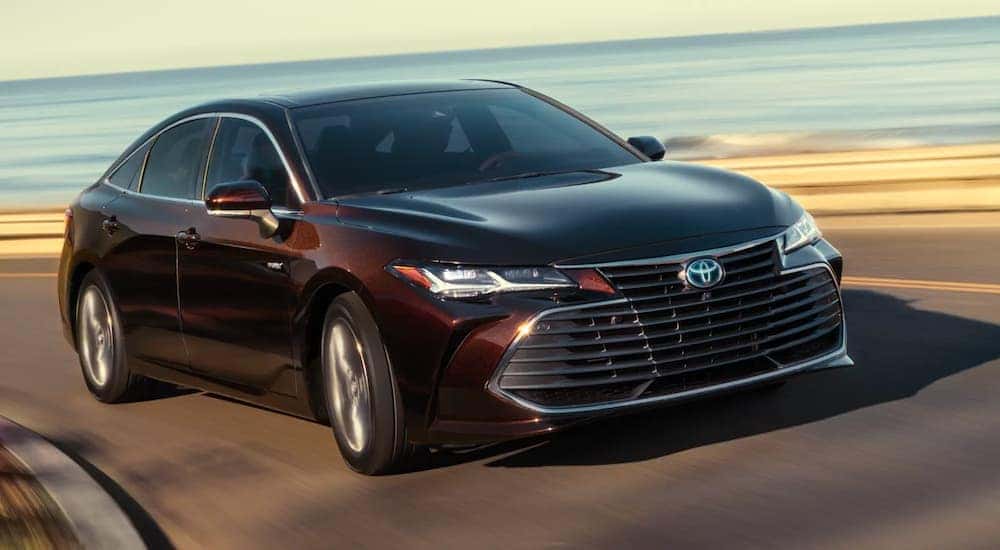 The 2020 RAV4 Hybrid
If you're interested in a hybrid SUV, then you have two options to consider at the Toyota dealership near you. The first is the RAV4 Hybrid, which gets an EPA estimated 41/38 MPG in the city and on the highway while delivering 219 hp combined from its hybrid drivetrain. With on-demand electronic all-wheel drive, the RAV4 Hybrid can tackle just about any road conditions and keep you in control.
The outside of the RAV4 Hybrid is gorgeous, with aggressive styling, available 18-inch wheels, and LED projector-beam headlights that perfectly illuminate the road ahead of you. An available 8-inch touchscreen with support for Apple CarPlay, Android Auto, and Amazon Alexa ensures you are always connected to the systems you use for the rest of your life. While other features like a digital rearview display make the RAV4 Hybrid incredibly fun to drive.
The 2020 Highlander Hybrid
Your other SUV option is the Highlander Hybrid: one of the most impressive vehicles on the road. With a combined estimated fuel economy of 36/35 in the city and on the highway, it might not have the gas mileage of some of the other hybrids you'll find at the Toyota dealership near you, but it's still quite impressive given its large size. With seating for up to 8 people and 84.3 cu.ft. of available interior cargo storage, the Highlander Hybrid is a fantastic option for big families.
Inside the Highlander Hybrid, you'll find amazing features like an available 12-inch infotainment display, heated and ventilated front seats, and a panoramic moonroof that create a driving experience you won't find anywhere else. For a hybrid SUV, the Highlander Hybrid is as good as it gets.
Come visit us at Colonial Toyota today to see all of these amazing Toyota hybrids and figure out which one is perfect for you.