Four Reasons Why the 2021 Toyota Tundra is a Wise Investment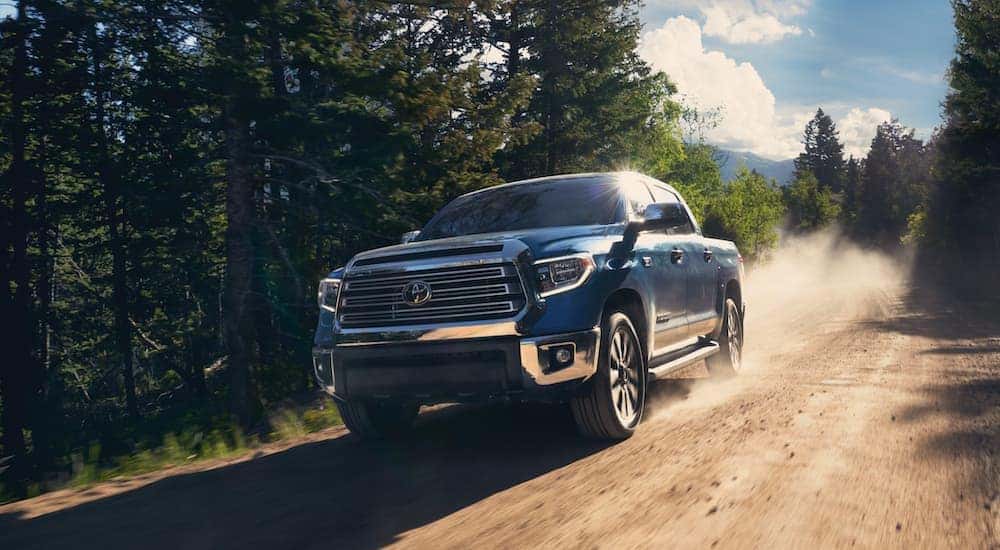 What happens when an automaker creates a truck that is incredibly well-engineered, stylish, reliable, and high performing? Well, they pretty much just stick to the blueprint year after year. This is what has happened with the Toyota Tundra, Toyota's full-size pickup truck. Since its debut for 2000, the Tundra has remained relatively unchanged, and there are good reasons for that. Of course, each year, there are new features and options, a fresh instrument cluster here, and a new headlamp design there, but that is about all. You see, you don't fix something that isn't broken, and there is nothing wrong with the Toyota Tundra. The same holds true for the 2021 Toyota Tundra, the oldest truck in its class.
The 2021 Toyota Tundra sees few changes in the new model, most of which are visual changes. Two changes include the addition of the Nightshade and Trail Special trims. Toyota has made a few changes with the 5.7-liter V8, which has led to a smoother ride. You will also appreciate that the Tundra is still as reliable and durable as ever and retains excellent resale value. There are plenty of good reasons why the 2021 Toyota Tundra is a good investment.
1 – The Tundra Will Hold Its Value
When you buy a car that is unreliable, cheaply built, or otherwise poor quality, it is pretty obvious that it is not going to be a wise investment. In fact, it is quite the opposite; a poor investment that will cost you a lot of money when you decide to sell it or trade it in for a new model. In general, all Toyota models hold their value quite well; this is particularly true with the Tundra. The stats vary depending on the exact model year and configuration, but the Toyota Tundra will commonly retain their value better than its competition.
Most vehicles depreciate at an alarming rate. In fact, most vehicles depreciate by around 30 percent the first year after they are sold. This means even if you trade it in or sell it after the first year, you are not going to get much of your original investment back. So if you are searching for a full-size truck that will hold its value, invest in a 2021 Toyota Tundra.
2 – It's American Made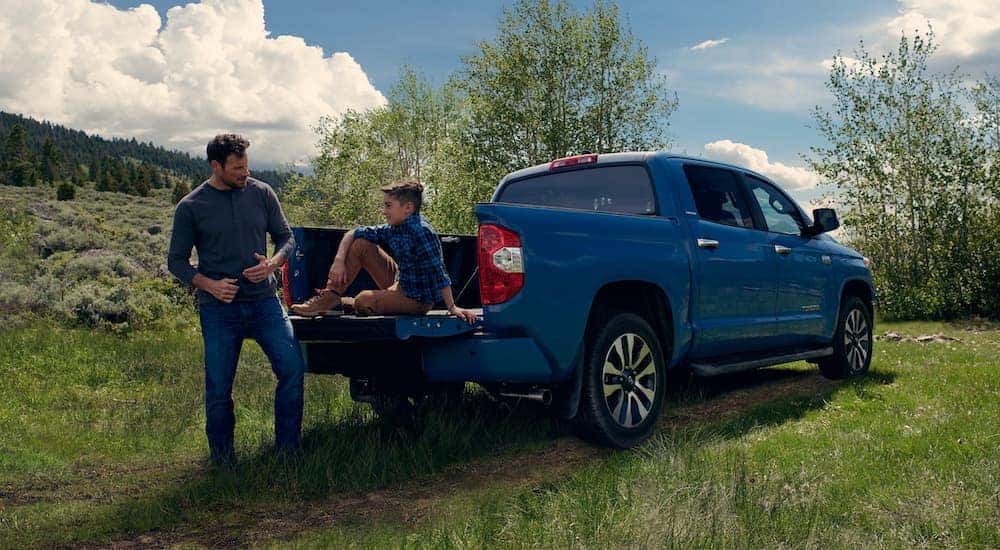 As you probably know, Toyota is a Japanese auto manufacturing company. What you might not know is that the 2021 Toyota Tundra you buy was made right here in the United States. To be exact, Toyota Tundras are built in San Antonio, Texas; you can't get more American than that. In fact, the Tundra is the only full-size truck built in Texas, making it arguably the most American truck on the market. And it's not just final assembly either – since 2010, over 80 percent of the parts that go into the Tundra are domestically made.
In addition to being assembled right here in the United States, Toyota models are also designed in California, engineered in Michigan, and test-driven in Arizona. Toyota even has offices right here in Pennsylvania. Toyota vehicles are prominent in Super Bowl ads, and they are marketed through Bass Pro Shops and other American brands. Toyota is also one of only three manufacturers that build cars for NASCAR and has won three of the last five manufacturer titles. So buying a Tundra makes you a true patriot.
3 – A Respected and Reputable Truck
Here is a statistic for you to consider. In the 2019 J.D. Power Vehicle Dependability Study, the 2016 Toyota Tundra received a perfect 10 out of 10 score. What else does J.D. Power and Associates say about the Tundra? Well, they voted it "Most Dependable Truck of the Year" seven years in a row. That is quite impressive and a sign of just how well-built the Tundra is.
But don't just take J.D Power's award for it – the next time you are on a long drive on the highway, make an effort to spot a broken down Toyota on the side of the road. As a matter of fact, you and the family can make a game of it. Whoever actually spots a broken down Tundra wins the game. Toyota models have always been on the top of the list when it comes to dependable and reliable vehicles; the 2021 Tundra will no doubt be on that list as well.
4 – Safety First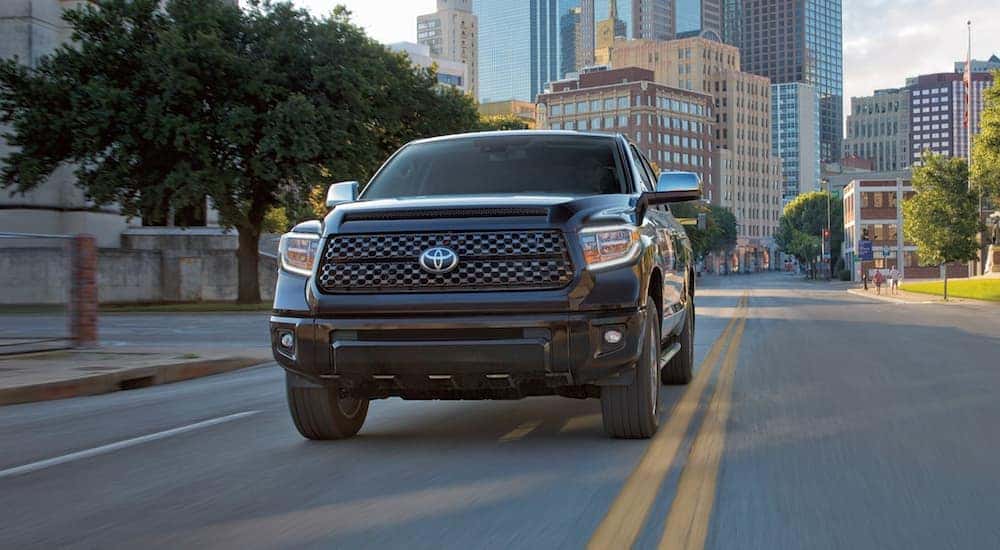 Americans spend an average of 300 hours in their vehicles each year. That means you can expect to be inside your truck driving down the road for the equivalent of over seven 40-hour workweeks. That is a lot of time to be traveling in your pickup truck. Since you spend so much time in your vehicle, you will want to make sure all of those hours are safe for you and your family. So you need to invest in a truck that will protect you and your passengers.
To help ensure you are safe and sound in your 2021 Tundra, Toyota includes the Toyota Safety Sense P suite of safety technologies standard in all trims. TSS-P is a bundle of safety features designed to protect you and your passengers, and it is standard on the Tundra at no additional cost. There is a pre-collision system with pedestrian detection designed to help reduce the likelihood of a collision with another vehicle or pedestrian. The dynamic radar cruise control uses a high-tech radar and camera on the windshield to adjust your speed when you get too close to the vehicle in front of you. The camera on the windshield also helps you stay in your lane when it senses you are veering to the left or right.
TSS-P is supplemented by Toyota's Star Safety System suite of passive technologies, which includes traction control, brake assist, Smart Stop Technology, and vehicle stability control, all of which keep your road trips safe for all on board. All of these safety features are in addition to the basic airbags, child-protector rear door locks, and tire pressure monitoring system you would expect to find on any modern vehicle. Again, these safety packages and safety features are standard at no additional cost to you.
Drive the Tundra at Colonial Toyota
If you are interested in learning more about the 2021 Toyota Tundra, the professionals here at Colonial Toyota can help. Our goal has always been, and always will be customer satisfaction. We are dedicated to exceeding your highest expectations, and that is something we don't take lightly. We strive to achieve this honorable status through our constant commitment to building lasting relationships with our customers. Our core values include integrity, honesty, and a strong foundation that begins with our entire team.
From the moment you step foot onto our lot, we will perform our jobs well, make every possible effort to provide you with excellent customer service and act in a professional manner. As a highly regarded Toyota dealership in Indiana, PA, we take great pride in providing you with a large and varied selection of new and used vehicles. It doesn't matter whether you are in the market for a car, truck, or SUV – you can find the vehicle that suits your needs, budget, and personality. Stop by and check out our selection; we promise to deliver a truly memorable experience throughout the entire process. After all, when you are shopping for a new or used vehicle, you deserve to be served by the best in the business.