Discovering The 2020 Toyota Lineup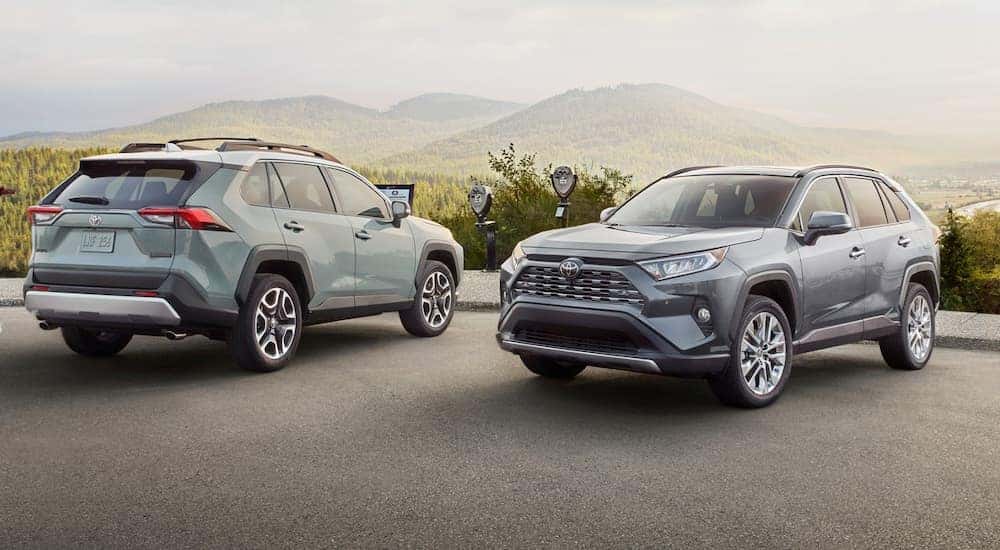 If there is a particular style of vehicle you're looking for, chances are Toyota has you covered. From compact coupes to full-size pickups and everything else in between, Toyota doesn't discriminate when it comes to vehicle makes and design types. The company strives to satisfy your automotive needs. No matter what kind of vehicle might interest you, everything coming out of Toyota is built to last and features some of the best safety features and fuel economy numbers on the market. Toyota is also constantly looking for ways to push the boundaries on performance technology, which is why you'll find more hybrids and plug-in electric vehicles offered by Toyota than anywhere else. Here is what you need to know about the latest Toyota models you'll find at the local Toyota dealership.
Cars
Are you looking for a new car? Toyota has you covered more so than any other manufacturer on the market. This is because Toyota has more car models than every other company. While other manufacturers, especially those in the United States, have started to shift away from car production, Toyota understands it is still the desired vehicle type of many. That is why Toyota continues to offer a wide range of car options.
The 2020 Yaris offers some of the best bang for your car-buying dollar. In fact, with a starting MSRP of $15,650, the Yaris is one of the lower-priced cars out there. Of course, with a fuel economy of 32 miles per gallon in the city at 40 miles per gallon on the highway, it's also an incredibly fuel-efficient vehicle.
Like the Yaris, but want a slightly different build type? The Yaris also comes in a hatchback design, which has an all-new redesign for 2020.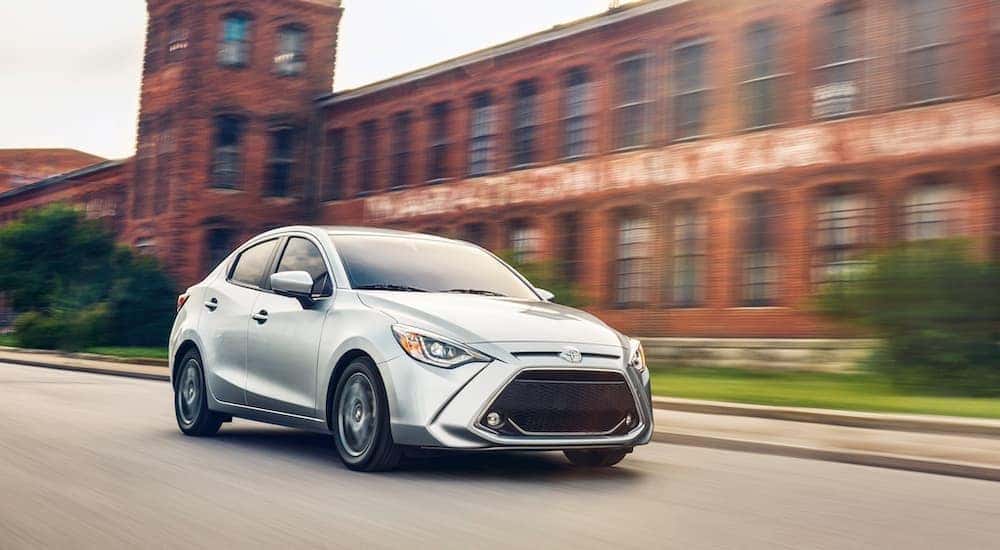 If you'd like something a bit larger than the Yaris but still packs plenty of style while offering exceptional fuel economy, the all-new 2020 Corolla is an excellent option. The Corolla comes in three model types. There is the standard Corolla, which is still an industry leader in durability and fuel economy. There is the Corolla Hatchback design, for those who like a modernized wagon design. Or you can opt for the Corolla Hybrid, which a first-ever option for 2020. With an MSRP starting at $23,100, this is one of the least expensive hybrids on the market. It also gives you an estimated fuel economy of 53 miles per gallon in the city and 52 miles per gallon on the highway.
Toyota builds several cars that are similar to the look of the Corolla, only with a larger body. The 2020 Camry is one such option. It offers you a bit more room than Corolla while also offering a larger engine. While you won't be finding a hatchback of the Camry (at least currently), there is a hybrid model available.
If you are a fan of the hatchback design, you will want to check out the Prius. The Prius has long been one of the most fuel-efficient vehicles on the roads today. The standard hybrid offers 54 miles per gallon in the city and 50 miles per gallon on the highway. Of you can go for the plug-in hybrid design. If you run off of just the battery reserve, you can net an estimated 133 miles per gallon. All this for an entry MSRP of $27,750.
Want something with more luxury? There's the Avalon and Avalon Hybrid, both of which give you Lexus-like styling and luxury with exceptional fuel economy.
But what happens when you want something more of a sports car than anything else? The 2020 86 is will deliver on that, as well as the all-new GF Supra. With a standard 3.0L twin-scroll single-turbo I6 engine, you'll have plenty of performance and speed to love.
SUVs and Minivans
Do you want a solid people mover that comes with a great engine and room for the entire family? Why not consider the 2020 Sienna minivan. With features to love and fuel economy of up to 27 miles per gallon on the highway, this is a vehicle designed for the entire family. Or maybe you want a full-size SUV that has room for the family but is higher off the ground and offers more towing options and trim choices? The 2020 Land Cruiser is the ultimate in Toyota luxury, and the Sequoia offers similar features for a lower price.
Interested in a mid-size SUV that is powerful, built to handle the long haul, and still has room for the full family? The 2020 4Runner is a bit smaller than the Sequoia and Land Cruiser, but that might be perfect for you. The Highlander may also be an excellent mid-size SUV, with the traditional model offering up to 27 miles per gallon on the highway. You can also go with the hybrid Highlander, which ups the fuel efficiency to 30 MPG in the city and 28 on the highway.
If you're someone looking for an SUV to replace your car and don't necessarily need all the space, the 2020 C-HR is essentially a grown-up sedan with more height and a better engine. It also comes with a starting MSRP of $21,295. Finishing off the SUV lineup, the RAV4 is the perfect split between the C-HR and the Highlander. It also comes in a hybrid option.
Trucks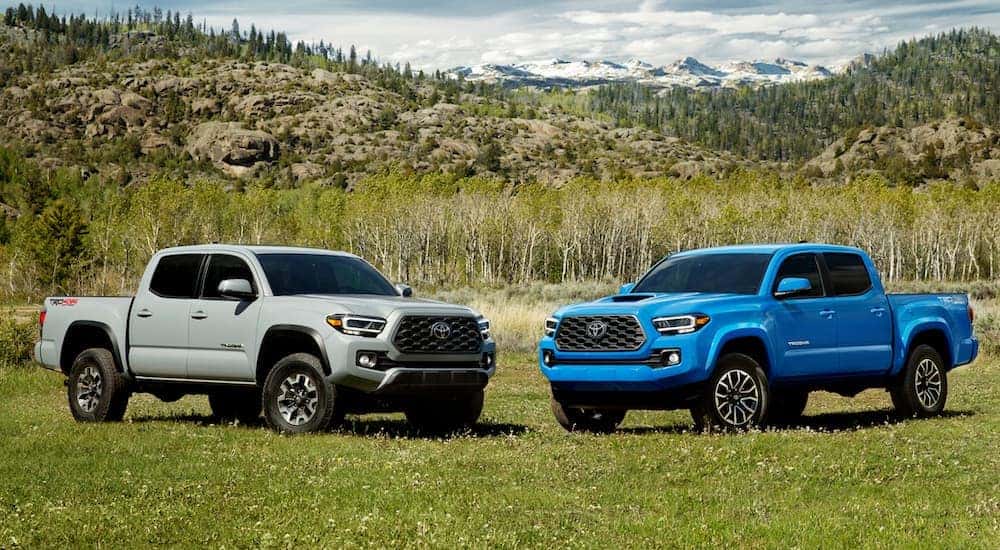 Toyota is one of the few companies out there that has been producing both a smaller, light-pickup and a half-ton, full-size pickup for years. Ford just started to do it, and Ram still doesn't have a light-duty pickup. With Toyota, you'll find both the smaller 2020 Tacoma and the larger 2020 Tundra. With the Tacoma's available V6, you can tow up to 6,800 lbs, giving you the kind of performance you may seek in a smaller, yet completely capable pickup.
Of course, if you're looking for a truck that is built to get the job done right the first time, you'll want to check out the 2020 Tundra. This pickup has the power to tow nearly any load while giving you the comfort of a high-end SUV on the inside. And if you're an off-road lover, the Tundra TRD Pro trim package comes packed with aluminum skid plates, forged BBS wheels, and a tuned FOX suspension to help get you over the toughest terrain. The pickup also can tow up to 10,200 pounds while offering an optional 38-gallon fuel tank. This way, no matter how long the haul is, you'll always be able to make it in your 2020 Toyota Tundra.
Stop By And Discover The Latest From Toyota
If you haven't driven a Toyota lately, you don't know what you're missing. From the style and design upgrades of the Toyota Corolla to the performance numbers on the pickups that rival anything else out there, when it comes to new car shopping, you owe it to yourself to check out the latest from Toyota. With every vehicle segment and model type covered, if there is a kind of car, truck, or SUV you're looking for, there's a good chance Toyota makes it. All you need to do is stop by and see us here at Colonial Toyota in Milford, CT, to check out the newest Toyota models.